Do You Have An Electrical Project We Can Help With?
Inspiring Electrical Services
Established in early 2018 as an electrical contractor, Electrostatics performs specialised construction work related to the design, installation, and maintenance of electrical systems.
We specialise in electrical design, installation and maintenance of unique and exclusive properties. Our work inspires. We pride ourselves on delivering outstanding quality for clients across Melbourne and wider Victoria.
There are many electrical contractors who do what everyone else does, do the job, get paid and go home. We try and understand customer needs, we propose best solutions by taking problems apart and analyse the solutions. We don't just install we invent things.
By holding relevant Victorian licences and insurances to properly and safely operate a business,  we protect the employees and home/business owners from insurance liabilities, giving all our customers a piece of mind.
Recent Works
We have been recently involved in a number of projects, ranging from new developments to existing property upgrades. Projects include Thomastown multiple unit developments, Fawkner downlight and power installation to existing house, Preston Dentistry outdoor lighting installations and many more.
Modern Home
shahidozz
2019-09-15T21:52:43+10:00
Exclusive Urban Living
shahidozz
2019-09-15T21:59:39+10:00
Our Customers Say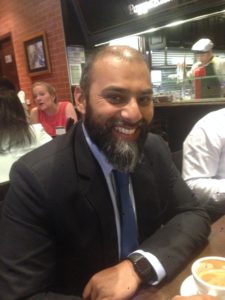 "I recently used Alen from Electrostatics for some household electrical work at home and have no hesitation in recommending him.
When providing the initial quote he was very clear about what could be done and how, and provided some very useful advice before starting the job that ultimately saved me money. Alen was always punctual, his work was done quickly to a high quality, and he was very pleasant to deal with at all times. Highly recommended!"
"I was pleased with the electrical estimation provided by Electrostatics. They did a great job which helped us receive a government grant based on the estimate they organised. I will certainly use their services again when required. Many thanks".
"After a great difficulty in finding a local electrician to install one power point for us, we met Alen from Electrostatics, who without hesitation drove from Melbourne to Ballarat and completed the job for us. He scheduled a visit promptly. Alen was punctual, very courteous, respectful of the property and efficient.  We highly recommend Electrostatics for its skill and customer service."
"Very difficult to find upfront, honest and trustworthy trades person. Alen from Electrostatics is exceptional, he was upfront, provided competitive quote and kept to his word by completing the job on time"